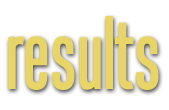 Thank you to all of our participants and voters for such an awesome first round. :D It's been a blast! Without further ado....
jaimsterr
with a total of 22 votes! (And the winning header! :D)


I'll be putting up your header shortly~. :D

SECOND PLACE ::
silver881
with 12 votes!

RUNNERS UP
aures with 7 votes!



AND!


hakka_candy with 4 votes!



You all did just splendidly. :) GROUP HUG TIME!!


---
::COMMENTS::
(Find your
ICON NUMBER
) - as we didn't require comments this time, there were only a few, but just in case you wanted to read them...
01: +0
02: +7
-Great crop and black and white coloring.
-The Sharpened Effect is Perfect! And I love the sky background, match perfectly with Kimutaku's expression xD
03: +1
04: +7
-Nice use of space and text.
-The text/cloud makes it "cute", which contrasts the image but draws attention.
05: +8
-Shocking color and so standing out compared to the others.
06: +3
07: +0
08: +4
-Very simple and stylish at the same time.Perhaps it can be said as elegant.
-The text is nicely done and the 'numb' part being turned a bit is nice.
09: +1
10: +2
-Beautiful coloring!
11: +5
-Love the headline's font :] but I can't read the words under jent_lims—next time, maybe, use a better color. I'm not saying white color fot font is bad, but for Bright Background Color—it's better to use dark color.
12: +7