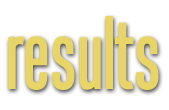 Thank you to everyone who responded to our call for more votes. Voting was
extremely
close. Sadly, we have to say goodbye to two iconmakers today.
(
ELIMINATIONS
Collapse
)
(
PEOPLE'S CHOICE AND MOD'S CHOICE
Collapse
)
(
POINTS TALLIES AND COMMENTS
Collapse
)
There are
SIX
participants remaining in Round One. Only the icon makers that survived Challenge #08 may submit an icon for Challenge #09. The new challenge will be posted soon.
Current Mood: tired
Current Music: Arashi - Rock You