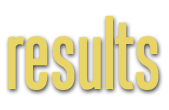 Since there were only two entries, we decided to let both participants back into the competition without voting. :D Welcome back to these contestants!
midoriho
phyliss_chan
Each returning contestant gets one complimentary skip!
There are
EIGHT
participants remaining in Round Two. Only the icon makers that survived through Challenge 05 may submit an icon for Challenge 06. The new challenge will be posted later tonight.